Telling the stories of entrepreneurs from Washington DC and beyond…
Work. Wealth. Wisdom: Entrepreneurs must have one of these assets before creating their start-up idea, creating their work, or innovating in an established field.
DC Entrepreneur is a weekly radio show and podcast that showcases the founders and minds behind some of the most innovative and creative start-ups in the Washington DC region. You'll hear the stories of entrepreneurs speaking from their experience so you can gain from their insights and learn something new, whether you're curious about starting your own business, or are an established founder or investor.
Guests from around the area and beyond, share their unique journeys of how they became entrepreneurs, and the issues that face today's founders.
The show is produced and hosted by George Mocharko, a native of the region, who enjoys covering the stories of early to mid-stage founders whose voices are often overlooked by other business media. You'll enjoy hearing from these talented and inspired builders talk about their paths to success—and how they've bounced back from failure. Investors, business leaders, Venture Capitalists, and aspiring creators will learn what drives these intrepid professionals and why they've chosen a path different than others.
DC Entrepreneur is back with a third season, now on the airwaves at a different time: Catch the show on WERA 96.7 FM every week on Wednesdays at 9:30 am or stream the podcast version of the show during the following week. Please make sure to "like" us on Facebook to see updates and news about the show, and subscribe through your favorite podcasting app.
And since the show is largely funded by its creator, consider supporting the work through Patreon with even a small amount like $2 or $5.
Thanks to all the guests and people who have helped shape this show. And special thanks to Bob Ledbetter from Muthasucka Sound for contributing the current theme music heard on Season 3.
Check out our most recent guests!
Dr. Joseph Cardillo, PhD Author, Body Intelligence: Harness Your Body's Energies for Your Best Life
CEO and co-founder Chronically Capable
In this episode meet Hannah Olson, CEO and co-founder of Chronically Capable, a platform that connects people who suffer from chronic illness with employers who offer remote work, great benefits, and flexible schedules.
In 2015, Hannah was diagnosed with Lyme Disease and had to wear a PICC line. Simple everyday tasks became feats for her as her chronic illness threatened to derail her early career. Sensing that there were others out there facing the same challenge she created a startup to match jobs to chronically ill workers, regardless of their health status, who are able to work when they feel well enough, and get paid before their medical bills are due.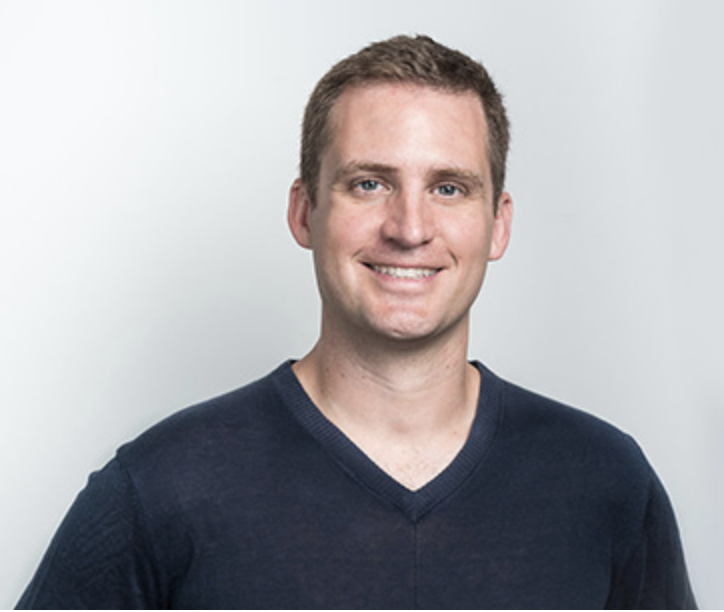 MARTIN DITTO CEO Ditto Residential
Martin Ditto, President and CEO of Ditto Residential, a leading-edge urban design and development company, is guest on this episode of DC Entrepreneur. Ditto is looking to make his mark in "wellness real estate" and build out a co-living concept in the District.
KESTREL LINDER CEO and co-founder GiveCampus
George speaks with Kestrel Linder, CEO of GiveCampus on this episode of DC Trep. GiveCampus is a digital fundraising and volunteer management platform for educational institutions which is used by more than 600 leading schools around the country. Kestrel talks about the need to modernize philanthropy for the next generation and how technology can help higher ed institutions keep their alumni engaged by making fundraising an enjoyable and social experience.
CHAD HALL CEO remodelmate
George speaks with Chad Hall, the founder and CEO of remodelmate, a marketplace for buying, selling, and managing home renovations online. Prior to founding remodelmate, Hall worked in sales and growth at Washington, D.C.-based, online daily deals company LivingSocial and as a product specialist at regional general contracting powerhouse Long Fence and Home.
co-owner Timber Pizza and Call Your Mother deli
Andrew Dana, is guest on today's episode. He's the co-owner of DC's highly successful, Timber Pizza Co and buzzed-about new sister restaurant, Call Your Mother (a Jew-ish deli.) From the "Boca Raton-meets-Brooklyn" interior at the deli to serving up delicious pies from their mobile wood-fired pizza truck, this native Washingtonian is bringing something new to the DC food scene.
JASON FUDIN CEO and co-founder WhyHotel
George speaks with Jason Fudin CEO and co-founder of WhyHotel, an alternative lodging service that operates pop-up hotels in newly built, luxury apartment buildings. His startup recently secured $10 million in Series A funding from Highland Capital Partners after scoring $3.9 million in seed funding earlier this year. WhyHotel has properties in DC and Baltimore and is expanding into Ballston Quarter, Centro Arlington and The Boro in Tysons.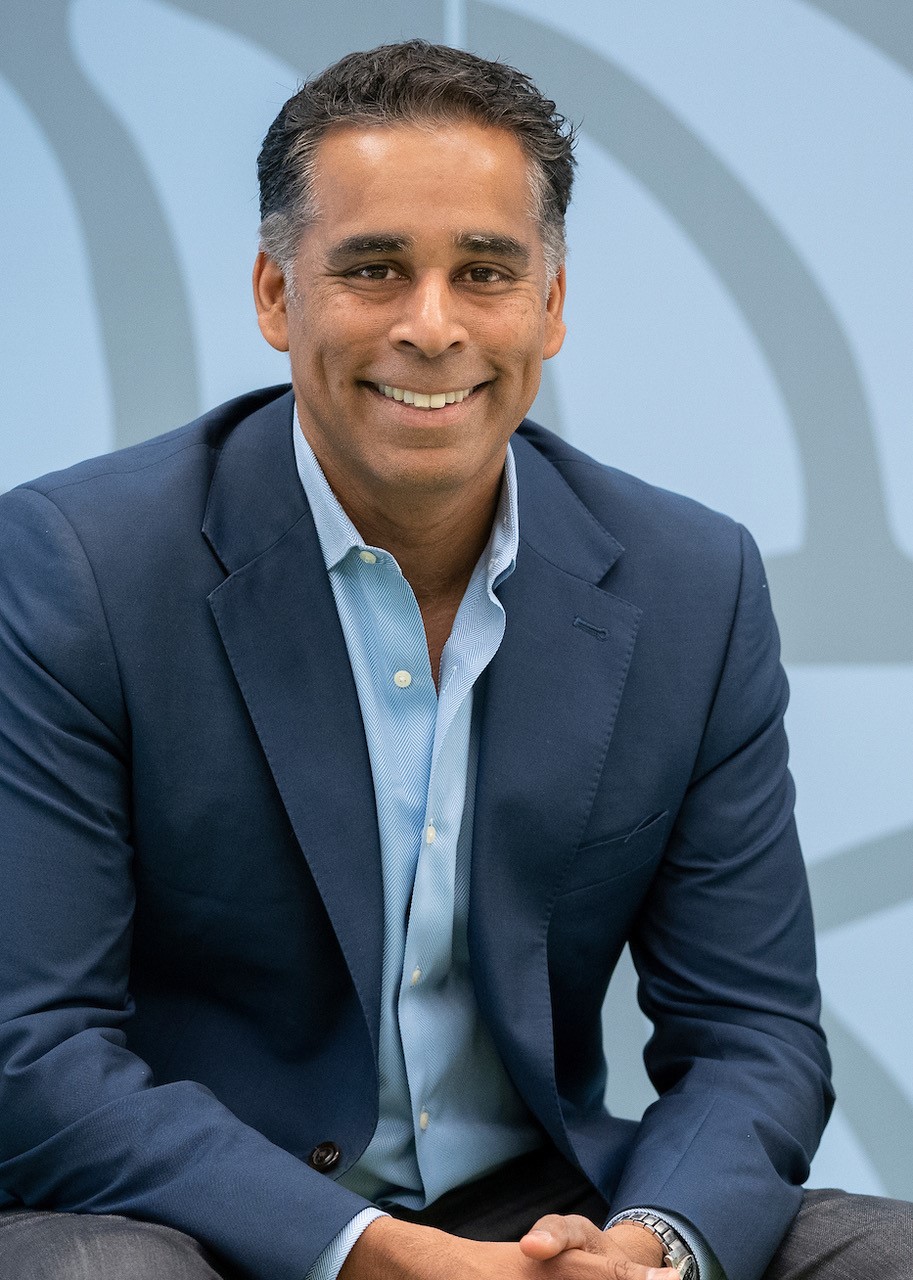 CEO WireWheel & former Under Secretary at the U.S. Department of Commerce
This episode's guest is Justin Antonipillai CEO of WireWheel, a cloud-based data privacy and protection platform that helps companies manage compliance with global privacy regulations like the GDPR and CCPA.
Justin is the former acting Under Secretary at the U.S. Department of Commerce working under Secretary Penny Pritzker during the Obama administration. There, he led the Economics and Statistics Administration, which includes two of our nation's leading information agencies: the Census Bureau and the Bureau of Economic Analysis.
From 2013 until 2016, Mr. Antonipillai led the U.S. Negotiating Team in reaching the E.U.-U.S. Privacy Shield with Europe. He also previously worked as a partner with Arnold and Porter representing private equity, M&A, corporate restructuring and commerce and bankruptcy litigations.
Mr. Antonipillai was selected one of the "Top 40 Lawyers Under 40" by Washingtonian Magazine, and one of the "Top 40 Business People Under 40" by the Washington Business Journal.
BYRON REESE CEO Gigaom

Author of The Fourth Age, Smart Robots, Conscious Computers, and the Future of Humanity
Author, futurist, and entrepreneur Byron Reese CEO of Gigaom speaks about robots, AI, and the future of technology and humanity. Find out about the differences between general AI and narrow AI, the ethics of technology and innovation, and if robots will take all our jobs through automation. Byron is a great thinker and thought leader about technology, and his vision of the future is generally an optimistic one. We talk about his book The Fourth Age, which give a history of the evolution of tools in our society, offering a vision for a technology-filled future.
Purchase the book here:
Melanie Charlton & Julie Weber
George speaks with Melanie Charlton and Julie Weber, the partners of Brllnt on this episode. We talk about the stark realities of running a marketing agency, the art of compromise in entrepreneurship, and their journey of keeping a marketing design firm afloat during a rough patch. They also talk about what they've learned working for some of their clients, and how they lead their company with both candor and compassion.
CASEY BERMAN Managing Director of Camber Creek Venture Capital Firm
In this episode you'll hear from Casey Berman the Managing Director of Camber Creek, a strategic venture capital firm with offices in DC and New York. Their portfolio includes local start-up companies Fundrise, GoCanvas, and WhyHotel. Casey talks about the real estate technology market, Camber Creek's approach to "de-risking" investments, and what he looks for in a start-up as a venture capitalist.
founder of Legally Bold and the Toya Gavin virtual law firm
George speaks with Toya Gavin the founder of Legally Bold, a consulting business designed to help women lawyers find a path to career satisfaction. She's also the founder of Toya Gavin Law a virtual law firm set up to help entrepreneurs with business formation, contracts, and IP law. Toya has a J.D. from George Washington University Law School and a B.S. in Industrial Engineering from Rutgers University and is licensed to practice law in New York and New Jersey.
CEO Modern Bar Cart, Embitterment DC
Eric Kozlik of the Modern Bar Cart podcast and Embitterment Bitters stops by and talks shop about entrepreneurship, podcasting, cocktails, and poetry. [Radio edit]
CEO and founder Sekoyia eco-friendly subscription box
George speaks with Gareth Lewis, founder of Sekoyia, a subscription box company that offers environmentally friendly products. We talk about how he is helping build an eco-impact movement empowering subscribers to make a positive environmental difference. Gareth also speaks about why we need to focus on sustainability and creating green-collar jobs.
MARCUS BULLOCK CEO and Founder Flikshop
Marcus Bullock, CEO and founder of Flikshop talks about his journey into entrepreneurship as a returned citizen after he served a prison sentence in his youth. Flikshop is a tech startup that allows users to communicate with an incarcerated family member or friend via a mobile app which prints their digital message out as a postcard and mails it for 99 cents. The idea came from when Bullock remembered how meaningful it was to hear from the outside world while in prison. Bullock also talks about what he has learned as an entrepreneur, his ideas about tech innovation, and his thoughts about start-up life.
Music used in this episode is "Time Passing I" by David Hilowitz.
CEO and founder Well-Kept Beauty
Sheena Franklin, former lobbyist and creator of Well-Kept Beauty is this week's guest on DC Entrepreneur. We talk about how she changed her career path, the state of the FDA's regulations of the cosmetics industry, and how the app she created helps people learn about expiry dates for their makeup and skincare products.
SAHAJ SHARDA Founder Dynos, Author of Extinction of the Price Tag, CEO
Sahaj Sharda, CEO and founder of Dynos and author of the book Extinction of the Price Tag is guest on this episode of DC Entrepreneur. Sharda speaks about his book, which he published with New Degree Press as part of his studies at Georgetown. He speaks about how companies are benefiting from dynamic pricing, who is using it, and how he became interested in the topic. Sahaj also talks about his company Dynos and how he applied the concept of dynamic pricing to drive customers to the the local restaurant scene in off-peak hours.